News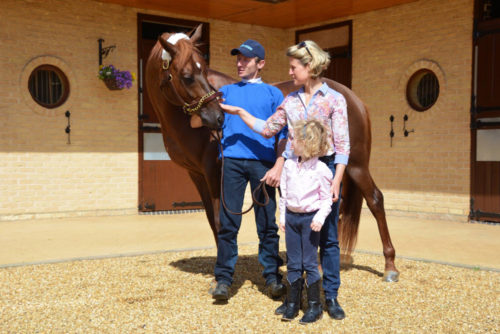 Trainer & vet Ilka Gansera Leveque backs STORM. as part of her team.
Based in Newmarket at St Wendred's Stables, Ilka and her husband Stephane are a unique and formidable team, combining strong practical skills with veterinary science.
They are in a unique position to evaluate STORM for racing and this is what they say. "In Racing Blue STORM, I have found that perfect balance between improving athletic performance across speed, strength and stamina.
I am delighted to be associated with Racing Blue and our Arabian stallion, a natural athlete with his gleaming chestnut coat, toned muscles and exciting performance, is one of the best possible illustrations of how Storm delivers results.
I totally trust the equine science that has gone into producing this palatable product and I consider that, with Racing Blue, I have found a winner".