Equine Nutrition Supplements
® science is a revolutionary breakthrough in sports nutrition for horses and is at the cutting edge of nutritional research for Equine and Human athletes.

STORM® Science
Lactic acid build-up in muscle during any type of fast or strenuous exercise including jumping leads to the build up of hydrogen ions (H+), which make muscles more acidic, as shown by the drop in muscle pH.  This muscle acidosis contributes significantly to muscle fatigue and tiring in horses. Tired horses slow down, or can make crucial mistakes during competition.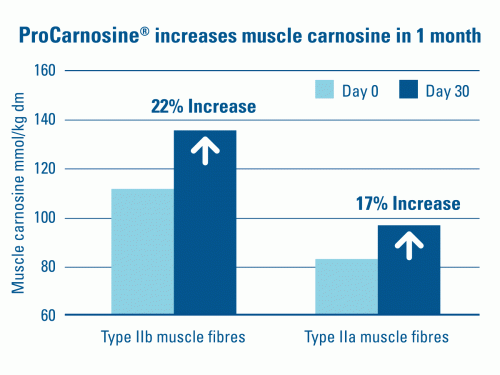 STORM® Equus is a unique scientifically proven feed supplement that features ProCarnosine® to aid training and performance, by targeting muscle acidosis, calcium sensitivity
and oxidative stress in muscle during intense exercise.
STORM® delays 'the burn' of muscle fatigue by improving the body's natural ability to manage or 'buffer' the H+ released from accumulating lactic acid and from other energy-generating biochemical pathways in muscle. Horses are thus able to maintain their peak speed or power for longer, or in the case of more aerobic disciplines such as endurance to perform at a higher intensity before H+ starts to accumulate significantly. Improved management of acidosis during exercise also means that training can be more effective and muscles will recover more quickly from hard work, racing or competition .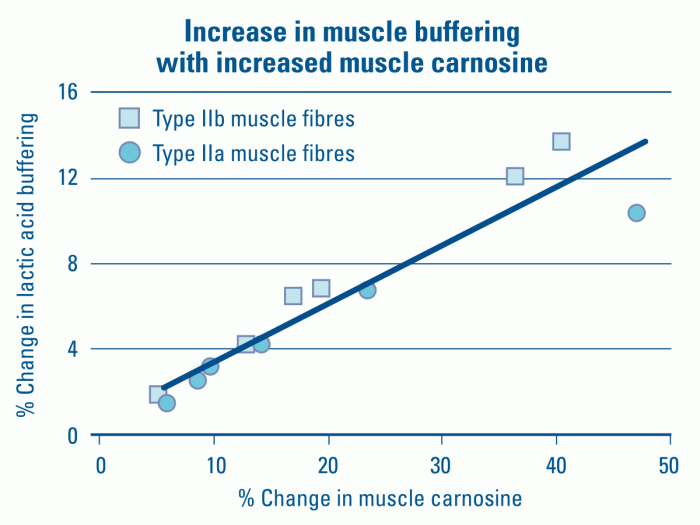 STORM® provides key building blocks to support the synthesis of carnosine, the most important 'buffer' in muscle, which is crucial for better handling of H+ during exercise. Carnosine can be thought of as being like a biological sponge that is able to complex with H+ and therefore delay muscle acidosis during exercise.
Over a period of 1 month, these ingredients can boost muscle carnosine typically by up to 20% or more.
Suitability
STORM® Equus is a complementary feed supplement that is effective for those that race such as Thoroughbreds, Standardbreds, or Quaterhorses and for other equestrian sports requiring sustained effort such as:
Eventing
Showjumping
Endurance
Polo
Dressage
Cutting and Reining
Carriage Driving
It should be added daily to the normal diet providing part of a normal balanced ration.
STORM® Equus is recommended by trainers, vets and nutritionists and is used internationally at the highest level in horseracing. The world class New Zealand Eventing team continues to use STORM® Equus, which they value as part of their horses' preparation for competition.
Ingredients
The combination of active ingredients in STORM® Equus is unique worldwide. This revolutionary product offers an advantage to your horse in any discipline, both in training or competition.
STORM® combines ProCarnosine® with other functional ingredients to enhance muscle carnosine and support muscle function.
STORM® conforms to the rules of the Federation Equestrian Internationale (FEI) as well as the rules of racing Internationally. It is also specifically approved for use by the prestigious Hong Kong Jockey Club and Singapore Turf Club.
Every batch of our STORM® Equus is rigorously tested for prohibited substances that may be naturally occurring or otherwise prior to being released for sale. Racing Blue's sister company IEN operates one of the largest prohibited substance testing laboratories in Europe and so we are in a unique position using this facility to test each and every batch of raw materials and finished product for a wide range of specific substances that have historically been reported as potential contaminants in feed and supplement ingredients. Further details of the substances tested for can be found here PSIF
As a feed supplement, STORM® should not be taken into racecourse stables on the day of racing as some racing jurisdictions would regard it to be outside of normal feed and water allowed on the day of racing.
Feeding Guide
Feed STORM® Equus at a rate of 30g per day per day split between two feeds (15g x 2 per day)
A scoop that provides 15g is provided in each tub of STORM® Equus
STORM® Equus is available in a 3kg tub that will last a single horse 100 days: a larger 12kg tub is available for larger yards. Each horse will require about 1kg of STORM® per month.
For a sustained effect STORM® should be fed for 6-8 weeks prior to racing or competition and then throughout the season. STORM® can then be discontinued out of season or during periods of rest.
As a feed supplement STORM® should not be taken into racecourse stables on the day of racing as some racing jurisdictions may not regard it to be within their definition of 'normal feed and water'
If you require any further help or care then please feel free to contact us.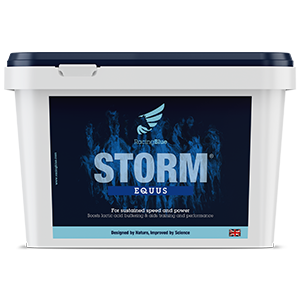 buy STORM® equus now