Abi Boulton Eventer feeds Tilson Tic Toc STORM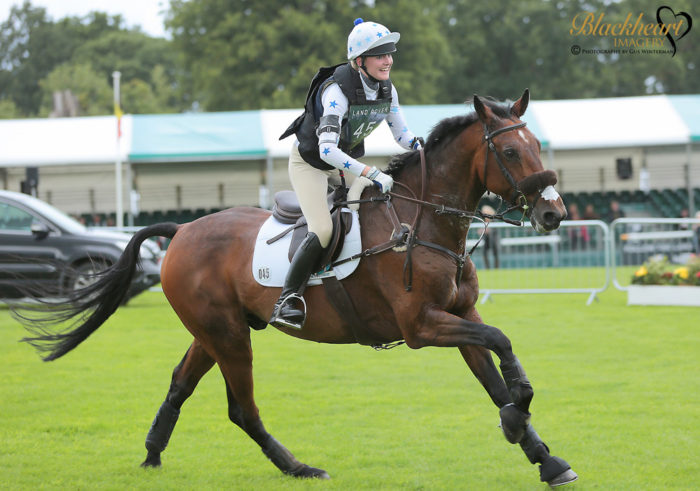 Abi is a 21 year old event rider based in Staffordshire and was the youngest to complete the CCI**** at Burghley in 2015 with her horse Tilston Tic Toc.  This was the culmination in 2015 of a partnership which started when Abi was 15 and Ben (Tilston Tic Toc) was just at Novice level.
Abi was first introduced to STORM when her mother Lucy placed the winning bid for a season's supply of the product in the silent auction at the Eventers Ball (2014) .  Tilston Tic Toc  was established on STORM early in the season and literally went from strength to strength. We asked Abi and her mum Lucy about their thoughts on STORM.
STORM Advocate Abi Boulton says "I was originally impressed with the science behind STORM and we have not been disappointed. This supplement has most definitely benefited Ben and although no substitute for proper fitness levels for eventing it does most definitely assist with delaying muscle fatigue and means he recovers more quickly from hard work whether it be in training or competition".