Racing Blue Announces Clarke Johnstone and Jock Paget as STORM® Advocates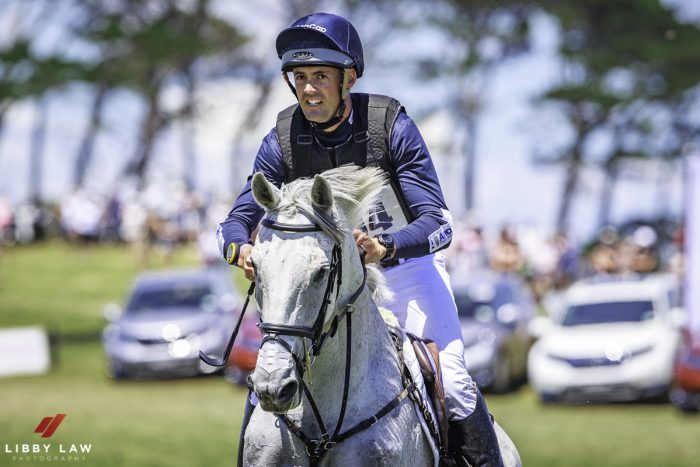 New Zealand Olympic Event Riders Clarke Johnstone and Jock Paget have been announced as Racing Blue's latest STORM Advocates.
Competing at the absolute top of their game, both Jock and Clarke have a wealth of international eventing experience. Jock Paget had an interesting introduction into the eventing world via bricklaying, trail-riding and bronc riding and is now one of New Zealand's top event riders, competing across Europe, the USA and Australasia and representing his country at the London and Rio Olympics. Whilst Clarke Johnstone completed a Bachelor of Commerce before turning to eventing and has forged an extremely successful international career. Clarke was part of New Zealand's outstanding Rio Olympic team and has all of New Zealand's significant titles to his name. Both riders are now passing on their impressive skills and experience as world-class coaches with Equestrian Sports New Zealand (ESNZ).
Racing Blue is particularly pleased to announce Jock and Clarke as advocates of STORM as they've been supporters of this unique supplement for some time, having initially experienced the multiple benefits of feeding STORM Equus as part of the ESNZ Eventing squad.
STORM Equus is a scientifically proven leading sports horse supplement that supports training, performance and recovery. It works by improving the body's natural ability to manage the lactic acid build up in muscles during intense exercise and therefore reduces muscle acidosis, maintains calcium sensitivity and helps tackle oxidative stress at peak performance. In event horses this means it reduces muscle fatigue and delays tiredness at the crucial point of competition, meaning horses are able to maintain power and speed for longer.
If you're ready to give yourself that extra competitive edge this season you can find STORM Equus readily available throughout Australia and New Zealand via Mitavite and Mitavite stockists.
Copyright Photos: Libby Law Photography