Posts by Phillip Dutton:
Author: Phillip Dutton
Website: http://racingblue.com/
Profile: Equine nutritionist Catherine Dunnett is a well respected consultant with Newmarket based Independent Equine Nutrition, a worldwide consultancy business that offers an innovative range of services, including product design and formulation, prohibited substance analysis, nutritional troubleshooting and commercial technical support. Catherine is highly regarded by professional riders, veterinarians and nutritional scientists as having a knowledgeable but practical and pragmatic approach to nutrition. She is a regular contributor to European and American Trainer magazine and is often asked for comment by other well-known publications such as Horse & Hound.

Originally from Anglesey in North Wales, Catherine's passion for horses grew from an early age and although she has only ever ridden for pleasure, horses have always featured highly in her world and largely drove her career ambitions. A graduate in Biological Science from Bristol, Catherine soon found her niche in research at the Animal Health Trust in Newmarket, where she undertook her PhD in nutrition. Catherine was involved in much of the groundbreaking exercise physiology and nutrition research undertaken in the '90's. A period of time at Dengie horse feeds gave Catherine invaluable experience in the 'real world' of commercial horse feed in her role as product development manager and paved the way for the consultancy business.

Today, Catherine helps to shape the formulations and technical information of a wide range of companies all over the world. Catherine is also a director of Racing Blue and is pleased to be associated with STORM®, a ground breaking product in sports nutrition for animals.
Articles published by Phillip Dutton: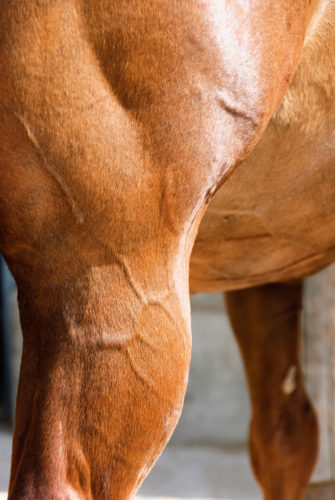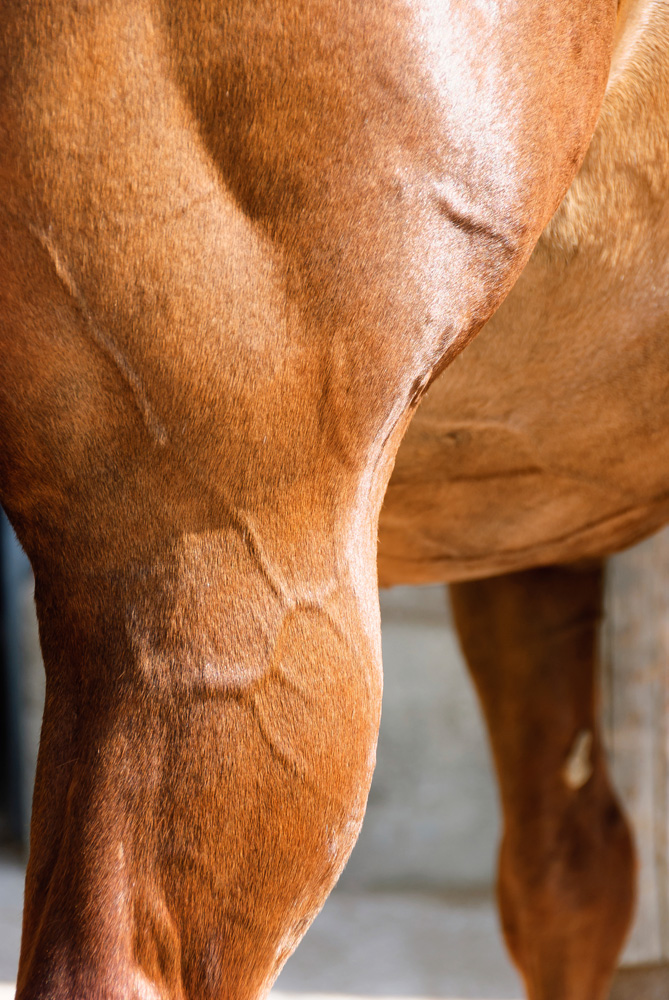 Tags: horse, horseracing, Tying Up
Category: Horses - Articles for Race and Performance Horses
Date: 15 April, 2016
A horse with raised muscle enzymes is always a cause for concern for riders and trainers, whether it is a single isolated incident or a regular occurrence. The muscle enzymes (aspartate aminotransferase, AST and creatine phosphokinase, CPK) when present at a high level in blood usually indicates muscle damage. This may simply be a result of overexertion during training, but can signify a more serious issue in the form of exertional rhabdomyolysis (ER) or 'tying up'. These horses, which are quite often fillies or mares, can be notoriously difficult to train and compete with many lost training days resulting in a decreased opportunity to race or compete.
There has been a slow but steady increase in our knowledge of this disease or syndrome, which in more recent years has been helped by the application of genetic based tests for some forms. An increase in our understanding of the metabolic basis for the syndrome is imperative and will help us to better manage these horses in terms of nutrition and training.
Read more »