Ben Robinson Canicross Champion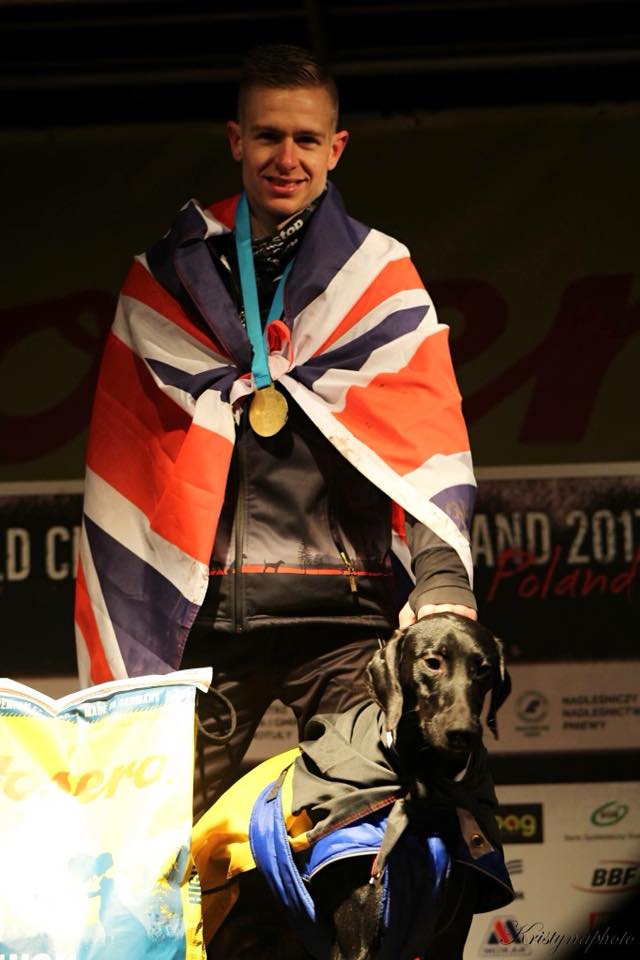 STORM Canis has helped father/son Canicross team Robinson Canicross and their dogs to become renowned as one of the fastest in the world.
"As champions, we're always looking for ways to improve and stay on top of our game. Since using STORM, our dogs' muscular endurance has improved significantly.  Consequently, this has lead to impressive time improvements in our running together. Having the right nutrition/supplementation on board has not only allowed us to consistently prove ourselves to be the fastest Canicross team in the UK, but has also led to us adding continental and global titles for our team."
STORM Canis provides a unique combination of ingredients to support muscle function during and after exercise.  It boosts muscle carnosine content, which buffers H+ ions released from accumulating lactic acid in tiring muscles, helping to delay the onset of muscle fatigue.
Ben Robinson has four consecutive BSSF British Championship titles in as many years, with his father Matthew joining in the fun in the last two years when finishing 2nd and 1st respectively in the over-40 category. Ben also holds three European Championship medals in the relay, as well as most notably taking the 2017 ECF European Canicross Title and the 2017 IFSS World Canicross Title.
Ben and Blake have also run faster than any partnership in the history of the sport when clocking 12:24 for 5km.
"Our dogs mean everything to us, we're leaving no stone unturned in our quest to remain the best.  With this product, we feel confident that we're getting the right support and will continue to take the world by STORM!"